Welcome To Rachel's Flute Page
Rachel Lopez is an orchestral flutist & private teacher in Austin, TX. She is a tenured member of the Austin Symphony, where she can be heard frequently playing principal flute or piccolo. She also plays piccolo/flute with the Ann Arbor Symphony in Michigan. In addition to performing frequently, she teaches private flute students in the Austin area.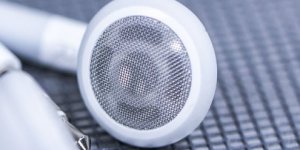 Rachel received Bachelors & Masters degrees from the University of Houston & the University of North Texas, and an orchestral studies diploma from the Chicago College of Performing Arts at Roosevelt University. She has been a prize winner in flute competitions for the National Flute Association Orchestral Competition, Mid-South Flute Society, & finalist for the Myrna Brown Artist Competition. Prior to moving to Austin in 2006, she was a member of the Civic Orchestra of Chicago. In recent years, she was a faculty member at the Floot Fire summer camp. She is also a certified yoga instructor (RYT 200) from Yoga Yoga, & incorporates a lot of breathing & body awareness with her students. She may also be contacted about private yoga sessions. Rachel can be reached for gigs & lessons at rlopezflute@yahoo.com &/or 713-927-3558 (cell).
September 17 & 18, 2021 at 8 pm
Austin Symphony
Long Center; Austin, TX
"ˇEspíritu Latino!"
Works by Piazzolla, Chavez, Lalo, & Ravel
October 15-16, 2021 at 8 pm
Austin Symphony
Long Center; Austin, TX
"Otherworldly"
Works by Grieg & Holst
October 23, 2021 at 8 pm
Austin Symphony
Long Center; Austin, TX
Pops - Back to the Future (Film with Orchestra)