Private Lessons
Ms. Lopez currently teaches students in the Leander Independent School District for Cedar Park & Leander band programs. She is available for in-person lessons at her home. Lessons are held weekly & start on a mutual start date. She is also available & experienced in teaching masterclasses, sectional/ensemble coaching, Region Band judging, Solo & Ensemble judging, competition judging, single lessons (ie, for Region music, TMEA convention audition music, or UIL solo), & other related events. She was recently on faculty for the Floot Fire Austin summer camp from 2015-2019. Lesson spots fill up quickly. For all inquiries, email at rlopezflute@yahoo.com, &/or call/text her cell phone at 713-927-3558. To learn more about Rachel & her teaching history, please view About & Musical Background pages.
Student accomplishments during her time in Austin include Texas 6A All-State Band members, Region Band members, MS Region Orchestra members, UIL State Solo Gold medals, CPHS Solo Contest Finalists, UIL Outstanding HS State Soloists, & MS Outstanding Soloists. In 2020, she had a high school student named as a Semi-Finalist in both the Austin Flute Society & Floot Fire virtual competitions, & also had middle & high school students earn Region & District Band spots.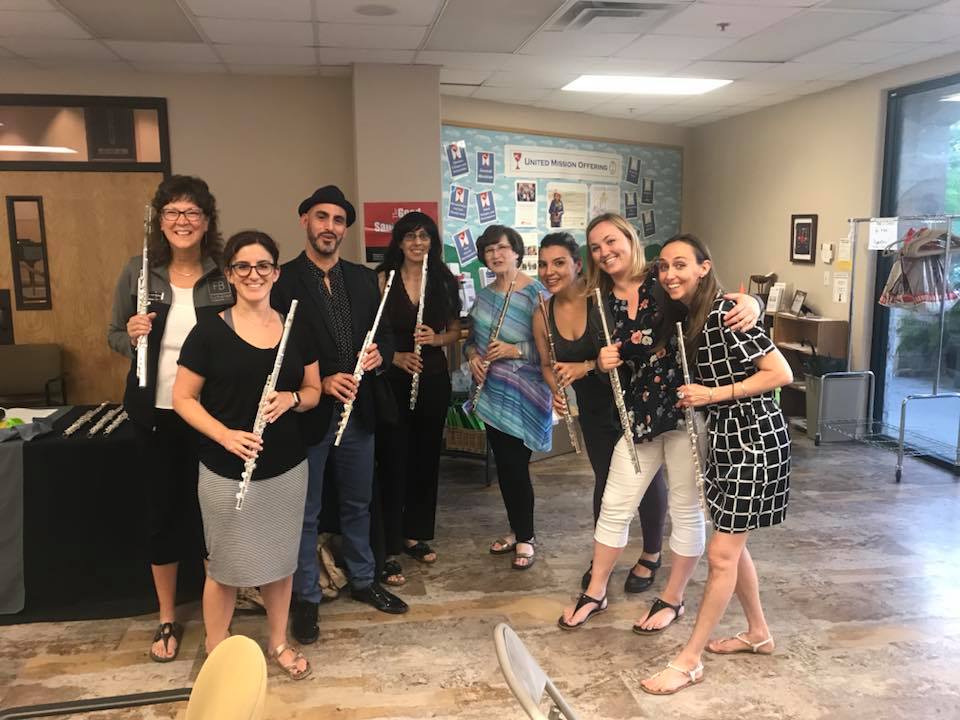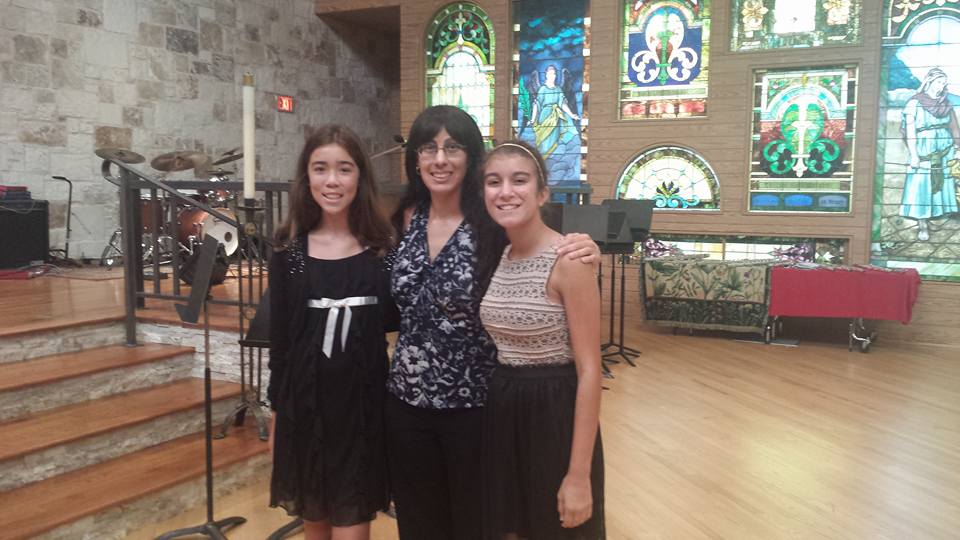 Floot Fire camps, 2018 & 2016
Payment and scheduling:
Lessons will be scheduled to try to accommodate both of our schedules. I will be available during class, after school, & weekends. I may be available to teach in your home in nearby areas. Lesson rates at your home are $55 an hour for individuals, or if in the school, rates will vary by location. Please note that lessons in your home are available only for 45 minute or hour lessons. Lessons are to be paid at the first lesson of the month (usually 4). If you know for sure you cannot make a lesson (holidays, Dr.'s appt., field trip, etc.), just adjust the month's number of lessons accordingly & let me know. If you must miss a lesson due to illness, please notify me 24 hours in advance via email &/or cell phone. Makeup lessons will be given to individuals that give sufficient notice and may be rescheduled (if possible), or additional time can be added to other lessons.
Music Materials to Purchase:
Here are several books I frequently use during lessons that I encourage students to buy, bring to their lesson, & to use in their own practice. You do not have to get all books, but do get one or more that you want that you think suits your needs, playing level, and interests. You may order these & many more through:
Strait Music (Austin)
Carolyn Nussbaum's Flute Shop (Dallas)
Flute World (Michigan)
In addition to some music books listed below, students are required to have their own metronome & tuner, which you can buy through the above sources. Also have a binder with notebook paper or a spiral notebook. I also highly encourage students at all levels to purchase a breath builder, which helps immensely with breathing & tone (purchase at Carolyn Nussbaum).



Beginner Level (1 year; up to 7th grade):

Rubank - Elementary Method

Rubank Book Of Flute Solos, Easy Level

Trevor Wye: A Beginner's Book for the Flute Part One




Intermediate Level (7th-9th grade):

Rubank - Intermediate Method

24 Short Concert Pieces (Cavally)




Concert & Contest Collection (Rubank/Voxman)

Rubank - Selected Duets Volume 1 {yellow} - for middle school

Rubank - Volume 2 {orange} - for high school

Trevor Wye - Practice Books for the Flute

Any other etudes & solos you find or have that you would like to work on! For an extensive list of solos to consider playing for solo contest, view the UIL solo list above.




Advanced (advanced junior high, high school & beyond):

in addition to some books mentioned in the Intermediate level

Rubank - Advanced 1 & 2 Methods: level suggestion, Advanced 1 for 8th-10th, & Advanced 2 for 11-12th

1. Tone *suggested for students at all levels*

2. Technique

3. Articulation

4. Intonation & Vibrato

5. Breathing & Scales

Voxman - Selected Studies: junior high and high school level etudes

Flute Etudes Book (European American Music Corporation): TMEA high school flute etude book; similar to Voxman with some of the same etudes

Melodious and Progressive Studies for Flute by Robert Cavally, Book 1 {blue}, Book 2, & Book 3 {yellow}: advanced junior high, high school & beyond level etude books

Anderson - 24 Studies, Opus 33: high school level etudes